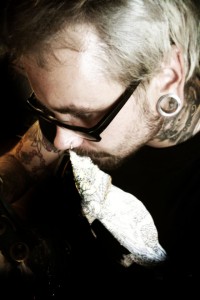 My name is Marcus Persson.
And since I was a little boy, I have had a pencil between my fingers.
I started my apprenticeship in a tattoo shop sometime in 2005, when most of the time I took care of the shop hygienically.
Sometime in the mid-08, I started tattooing, and then I knew immediately what I wanted dedicated my life to.
My style has evolved in the years and found the most interest in the old school – new school style, with plenty of colors!